Hello,
I have an issue with my Roland FP 10 on a kindle fire 8 HD running with android synthesia 10.7.5491
When I try to change the instrument in a track (where you can also choose your hands and colour) and pick for example, organ or harpsichord, when I practise the track, I still have my piano sound + a soft sound from the instrument I choose. If I choose to practise the right hand, for example, the left hand play with the instrument I picked (organ for example) but the right hand (which is the one active) plays piano + organ on the back.
It used to work… but I think I messed up with the settings.
Here is why I actually have :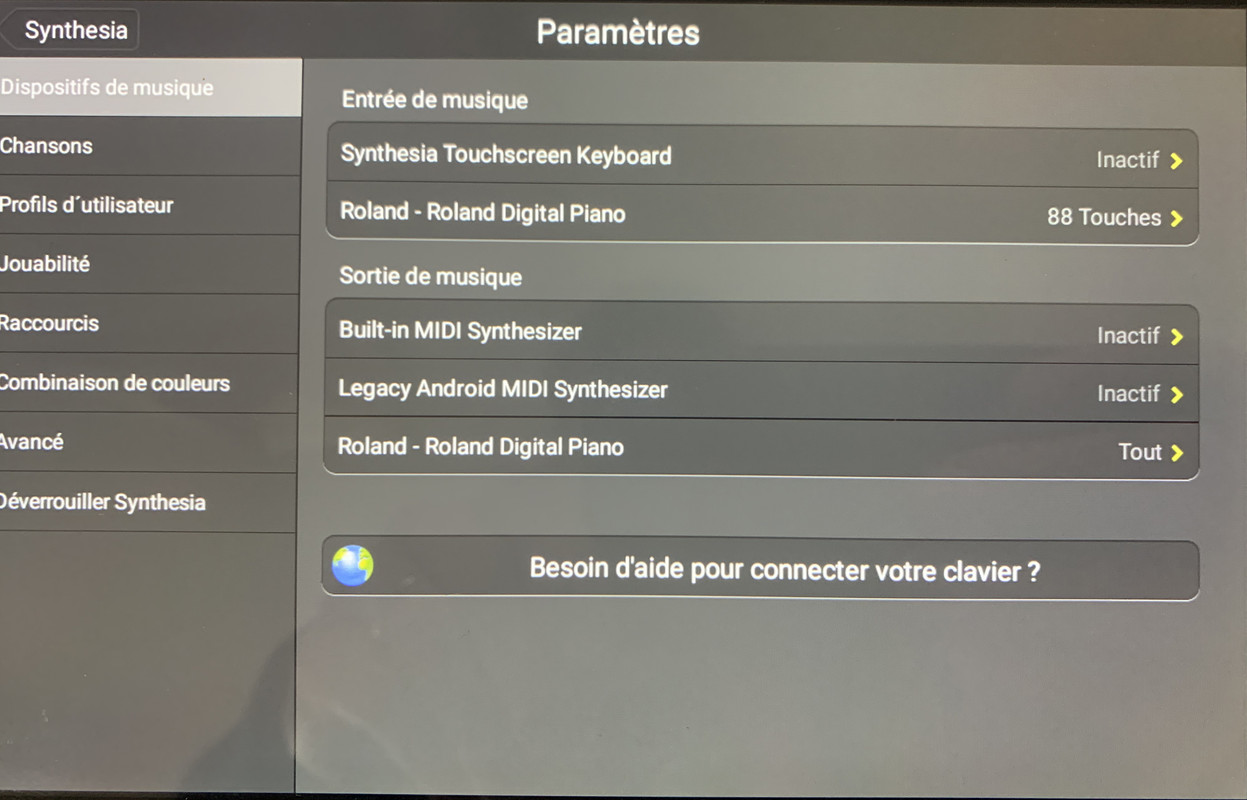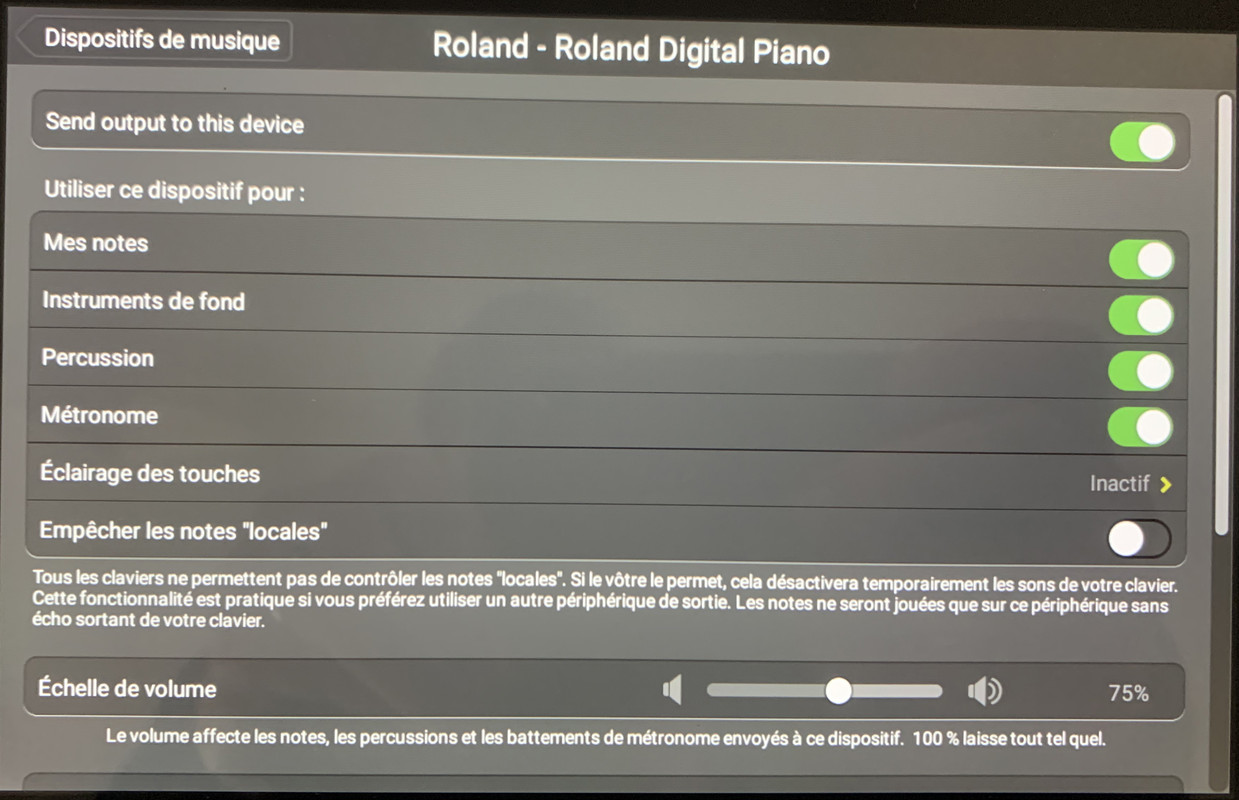 If anybody has a solution to my sound problem, it would be great !